In honor of the biggest shopping holiday in America, I'm giving you a midweek treat. I've got four tips for you to use today so you have a blast saving money on your Best Black Friday shopping trip ever. BONUS: I've included a short promotional clip of shopping gone wrong, just for you.
Make A Wish List
Have a list of particular brands or articles of clothing that you need or want. The last thing you want is to get a "Great Deal!" on some no-name poor-quality item. Spare yourself the hurt and decide what you're looking for tonight.
Consult Your Finances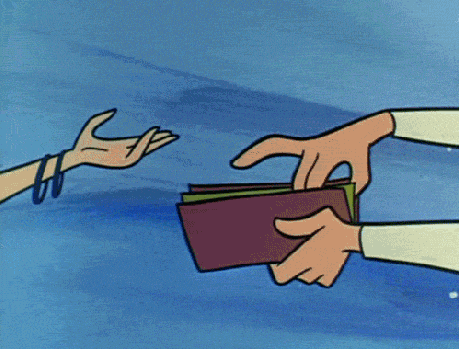 You knew this was coming right? It's not saving money if you spend money you don't have – or won't have – by the time your payments clear. Take some time tonight to make sure all of your bill and mandatory expenditures are covered. Then determine how much you can spend on Friday.
Shop Online
Most Black Friday deals are advertised in advance. Check out the websites for your local stores you intent to visit. Decide which ones are worth visiting now so you don't waste your time on Friday shopping deals you could have gotten online today. This also makes it a lot easier to stay on budget. ;)
Phone A Friend
My older sisters and I used to do all of our school shopping and Christmas shopping together. By together, I mean, on the same day at close physical locations. It may not be conducive to your shopping to have to tag along to stores you don't want to go into – so try a different strategy.
Come with one or more other people in your party.
Create a group chat and let everyone know what your top wish list items are.
Have a starting list of three stores you will go to, so you know who will canvas those sales.
Divide and conquer: check in and let each other know about unadvertised deals or low inventory on must have items.
I know, these are not life changing ideas. But just for your amusement, my friends and I cooked up a short of what shopping could look like without my advice: